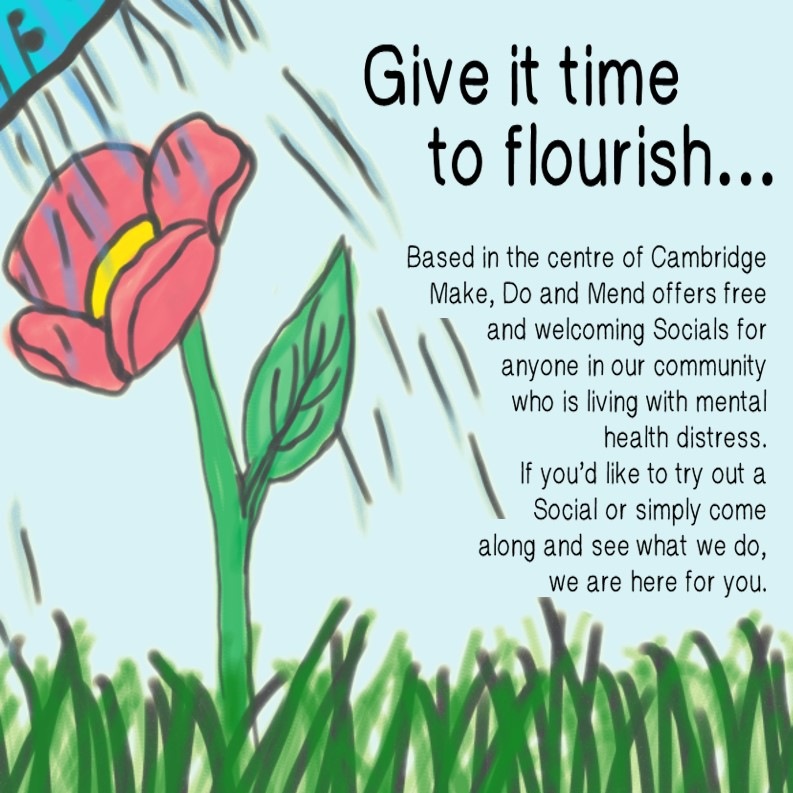 Welcome to Make, Do and Mend!
Please have a look at our monthly calendar below to find out what you can get involved in each month, and if you'd like to suggest an activity we don't have here, please let us know and we'll do our best to set it up.
We run socials at Castle Street Methodist Church and at our allotment on Whitehill Road. There are also socials online if that works better for you.
We are run by our members and volunteers, and are always looking for new ideas which will interest you. If you'd like to volunteer your skills do get in touch.
Please pass this information on to anyone you think would like to try us out. You can come along alone or with a friend to support you.
We look forward to meeting you!